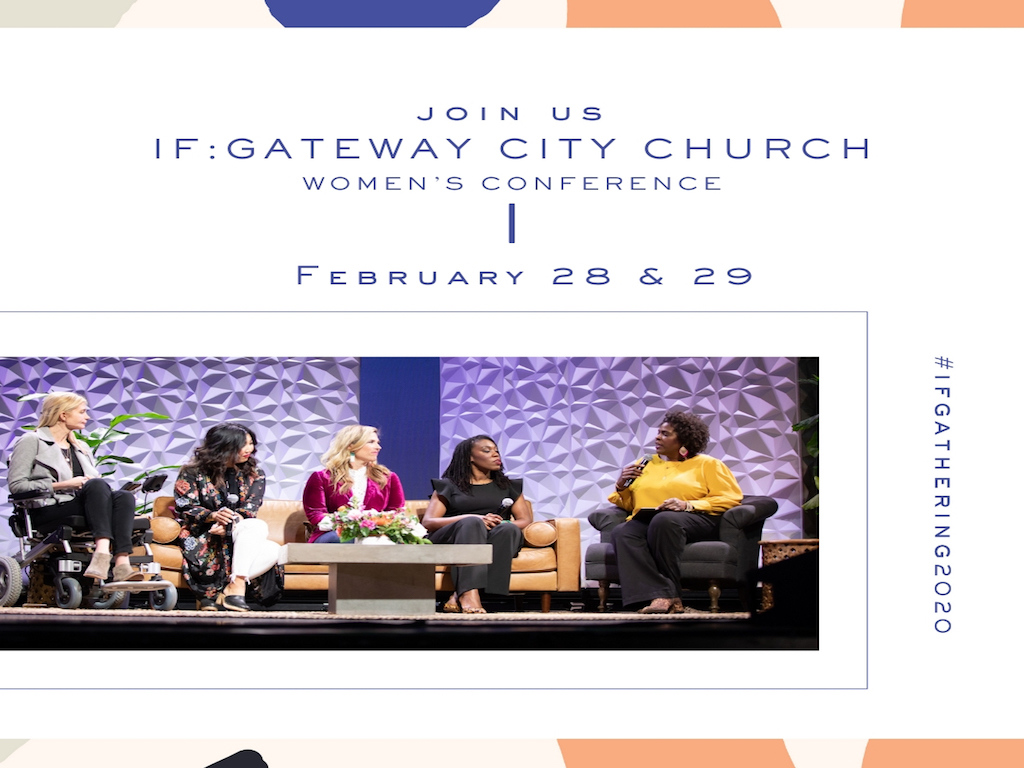 Save to your Calendar
We are so very excited to be hosting our 2nd annual IF:Gathering! Join us as we gather and watch the event together, dive into authentic conversation and worship Jesus. IF:Gathering is taking place at Gateway on Friday, February 28 at 6:00PM to 9:00PM and then will continue on Saturday, February 29 at 9:00AM to 4:00PM!
IF:Gathering exists to equip women with gospel-centered resources, events, and community so that they may learn about who God is and disciple other women right where they are.
*Child care provided for ages 0 to 5 on Saturday, February 29 from 9:00am to 12:00pm. If you would like child care e-mail [email protected]
Online registration for IF Conference 2020 is now closed. If you missed the registration date, please contact the church office at 250-374-1050 or email us at [email protected]