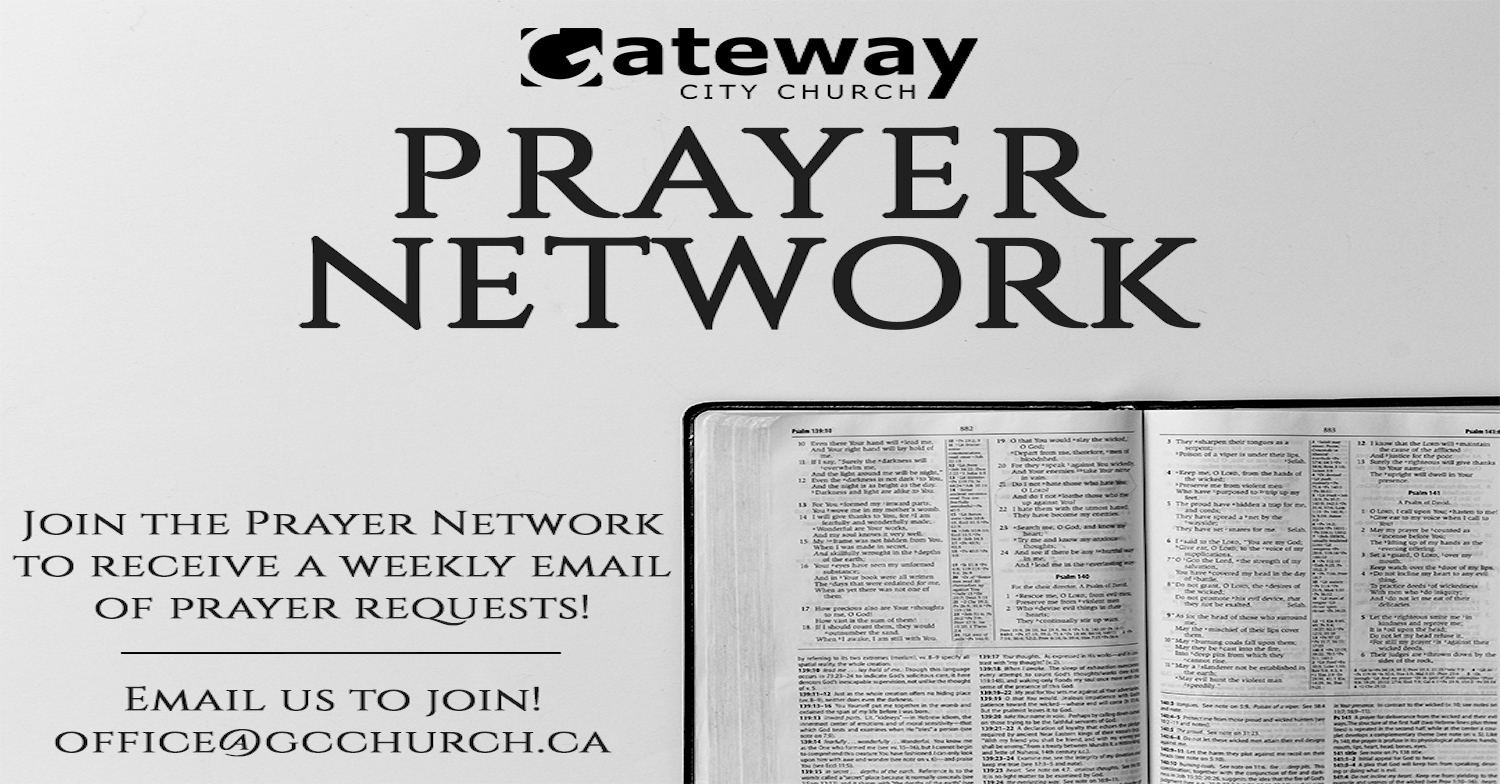 Announcements
Some updates to keep you in the loop!
Sunday Online Gathering: Join us here on our website on Sunday at 10:00am for a live service! The message will also posted to Gateway's Facebook and YouTube.
Good Friday & Easter Sunday Service: We are excited to be having online services on April 10 at 10:00am and April 12 at 10:00am for Good Friday and Easter Sunday! More information on these services can be found on our events page.
Gateway's Prayer Network: Send an email to [email protected] if you would like to be added to the Prayer Network. This means you will receive a weekly email with prayer requests and you will be able to become a part of this prayer ministry!
Alpha Online: Alpha begins on April 20 at 7:00pm. This is an online version of the course that will include impactful videos and conversations for ten weeks. Follow the link for more info and to register! Click Here!
Easter Bash and Hockey Tournament: The Easter event that was taking place on April 11 has now been cancelled.
Many of Gateway's weekly programs and events have been cancelled. Life Groups are encouraged to find alternate ways of connecting. Some options include using Zoom, Google Hangouts or Skype.